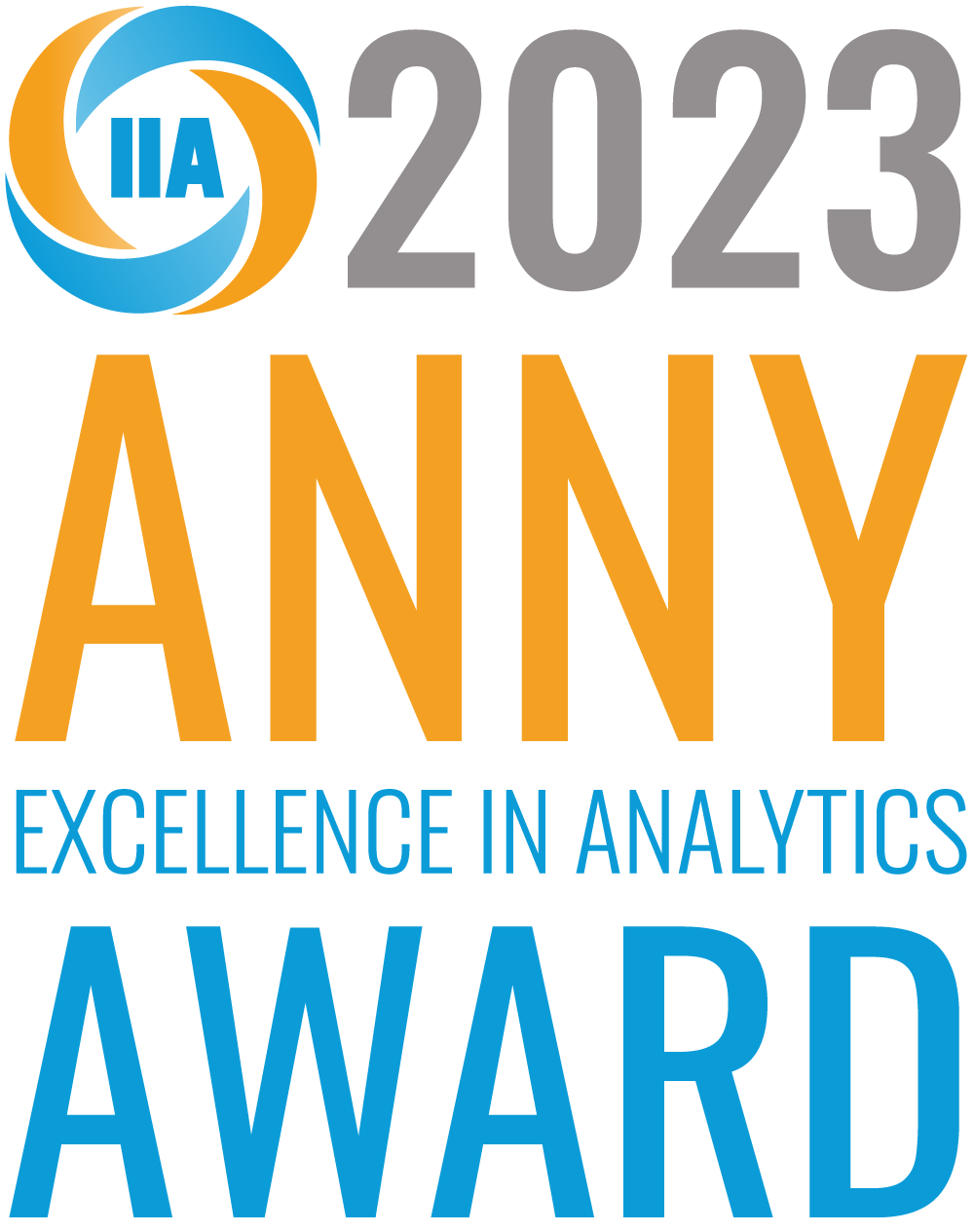 First awarded in 2012 to Procter & Gamble, the ANNY Award recognizes data and advanced analytics teams who have made profound changes on their organizations by applying advanced analytics to the most pressing and impactful business problems. Each year, IIA's esteemed panel of independent judges narrows the long list of applications received to three finalists. Each of the finalists is then asked to present their methodology, results, and impact to IIA's global community of analytics leaders and practitioners. A final winner is chosen by IIA's panel of judges and awarded in-person at IIA's Analytics Symposium.
The ANNY is a unique award in the field of data and analytics. It celebrates the implementation of complex analytics initiatives at large, sophisticated organizations, and the progression of analytics programs as a result of the project's success. The spirit of the ANNY is about driving business value as an analytics program as opposed to calling out individual leaders.
Submit today. IIA would be honored to read your application!
Evaluation Criteria
Applications are evaluated against five important criteria:
Outcomes:

Evidence of sustained, measurable success against planned targets and objectives

Ambition:

Evidence of innovative and unique quantitative analytical techniques being applied

Scale

: Level of coordinated internal resources to foster a meaningful, enterprise-wide analytics program

Skills:

Evidence of a commitment to improving analytical skills of all user types across the enterprise

Insights:

Evidence of higher quality insights and decision-making resulting from the analytical activity
How To Apply
The 2023 ANNY will be awarded virtually on Tuesday, October 24, 2023 at 9:00 a.m. PST / 12:00 p.m. EST. IIA is currently receiving and reviewing applications, which are due no later than Friday, August 11, 2023. Please download this application and forward your completed application along with your expression of interest to anny@iianalytics.com.
2022 Excellence in Analytics Award Winner: Echo Global Logistics
Congratulations!